Data Science and analytics
Make business decisions with the help of Opentracker's Insight and Data Science
We have a whole list of other features as well

IP tracking in Real-time
Real-Time allows you to monitor activity as it happens on your site or app. From high volume - shifting traffic across media sites to web-shops and commerce: we range from Trend reporting to granular individual visitor tracking. Down to individual IP address collection -for company and location identity.

Customer intelligence
Customer intelligence is about finding out things like your customer's competitive experiences and personal preferences — we design to personalize your customer's experience.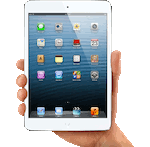 Easy & intuitive user interface
Perfect balance takes time and skills, we focus on how an analytics application should 'work' for marketing agencies, and design for the goals you're trying to achieve. Right-brain, left-brain - information is beautiful when done right.
We love Opentracker, it's simple and easy to use. We have been working with Opentracker for several years now and will continue to do so.
With Opentracker, we are getting enriched customer profiles from online behavior, we filter out interesting accounts, which is just what we are looking for.
Where is the data - with multiple sources, its chaos. With Opentracker we have simplified the process of collecting and downloading the relevant data.
Pricing: Start with any plan – upgrade or downgrade at any time.
We offers subscription packages for any budget. Pick the pricing plan which fits your needs best and save 15% on annual billing. Scroll down to see special pricing for startups and not-for-profit organizations. Prices listed in $'s.
Growth
Aimed at growing online businesses