Postal code reporting improved
We've upgraded postal code databases for several EU countries and added Canada.
The list of fully implemented postal code data now includes the following countries:
US
Canada
Germany
France
Sweden
Switzerland
Finland
The Netherlands
UK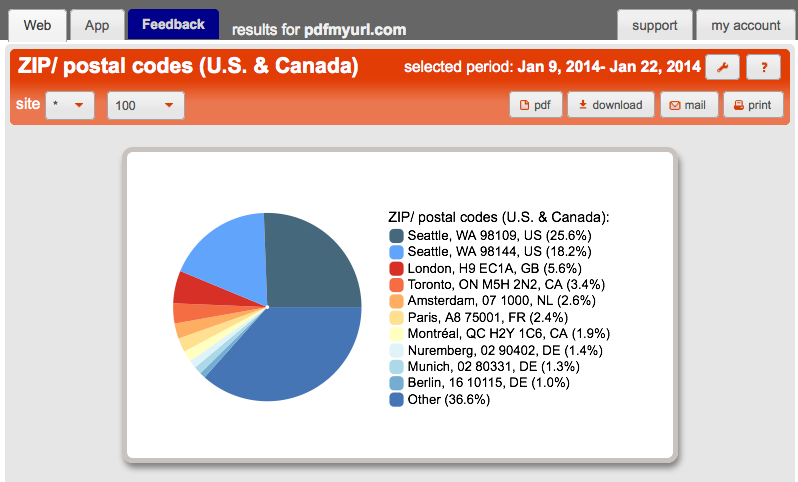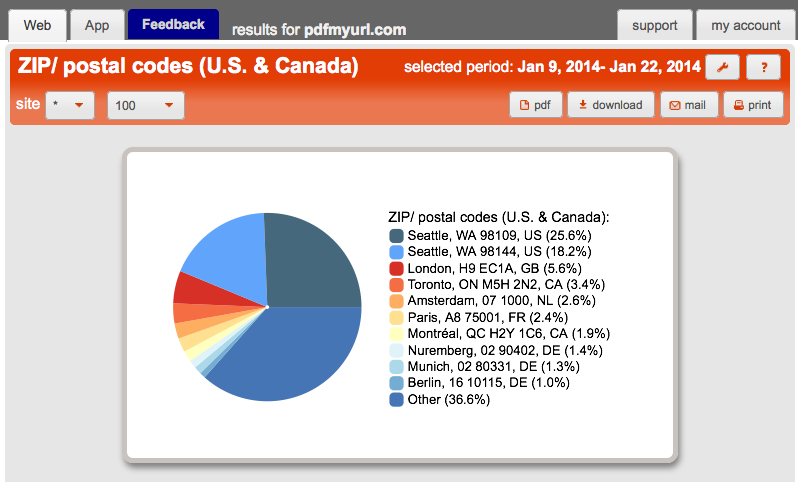 In this example, you can see data from USA, UK, Canada, France, Netherlands, and Germany, specifically visitors from these cities; Seattle, London, Toronto, Amsterdam, Paris, Montreal, Munich, and Berlin.
Other databases can be engineered and implemented upon request.
Start your free, no-risk, 4 week trial!