Company Identification – Dramatic Improvement – 44%
We are EXTREMELY pleased to announce a Forty-Four 44% percent improvement in our company identification capability.
Last week, we were able to identify just over 900 companies visiting opentracker.net. This week, we were able to identify over 1300 companies, over the same period of time.
For years, we've been working to develop and improve our report Location >> Company which shows you which companies are visiting your website. This is an incredibly valuable tool, in terms of lead generation. This report allows you to turn anonymous visitors into potential clients.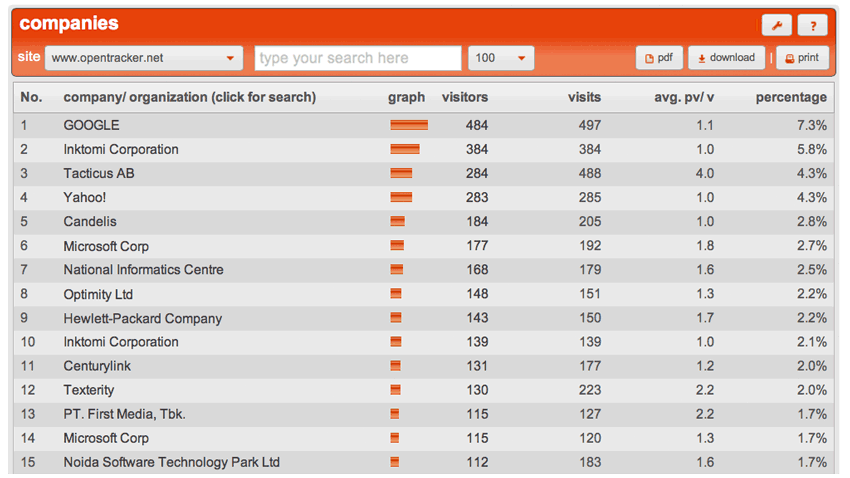 Start your free, no-risk, 4 week trial!