How does deeply understanding your customer's journey unlock revenue?
You're in the business of satisfying your customer with a great experience. But how do you know if you're delivering?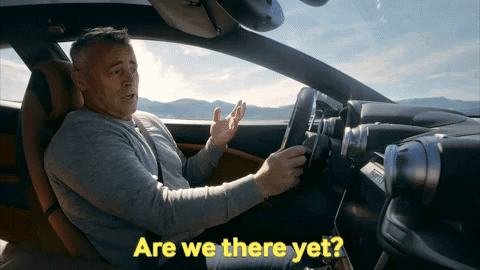 Businesses are spending more on promotions than ever before, but most struggle to know what actions to take and where to focus their efforts.
When customers don't buy, do you know why? Can you improve the buying experience? The marketing? Differentiate the product? Without an idea of what your customers are feeling or how they are engaging, it's hard to make informed decisions.
Privacy laws are making it clear that it is important to collect your own data related to your own customers. Trusting third parties like Facebook or Google to give you these insights is now a significant risk. More and more businesses are choosing first party solutions.
Getting sales is great, but how many sales are you losing because you are not seeing bottlenecks in the customer journey? Knowing what delights and discourages your customers is next to impossible without controlling your own data.
Customers have 5 touchpoints, sometimes spanning days or weeks, before making a purchase and you following up. Are you measuring these touchpoints to increase conversions?
Moving The Needle And Driving Revenue
Not tracking your customer's journey is like tossing money out the front door.
For any business, tracking the customer journey is essential. As Peter Drucker said "If you don't measure it, you will not improve it". All too often, you're forced to guess how your customers will buy. You don't know what's working and what's not. Consequently, you have no idea what to optimize. You're wasting money.
You should guide customers through their journey. Provide support when they get stuck. Learn what makes them leave and why you can't close the deal. Don't rely on just Google's or Meta's report.
Track The Customer Journey. Own Your E-Commerce Dashboard.
Customer Journey by Opentracker makes it easy to control the customer's journey. We help you get a clear picture of how you can improve what you're doing – and where you need to make adjustments. The result? You get more sales.
Our platform helps track customer behavior and delivers essential insights. Whether it's tracking new leads and acquisition or understanding retention and the factors that drive repeat purchases. Customer Journey provides clarity and actionable insights that boosts your ROI.
With Customer Journey, you will get the data insights you need faster, more reliably, and at a fraction of the cost. Our team is dedicated and knows how to work with e-commerce businesses. Our consultants will be there to make sense of your metrics so that you can make data-driven decisions.
Delight your customer. Happy customers pay more, more often.
Learn how Customer Journey by Opentracker can help boost your sales!
Click to book a discovery call today: