5 Powerful Ways to Combine Social Media and Email Marketing
Social media and email marketing provide businesses with opportunities to promote, interact, and share information with customers. Companies can use different methods, such as an email list, to combine both of these networks together. This makes sense, because bringing both together can lead to further company growth and success.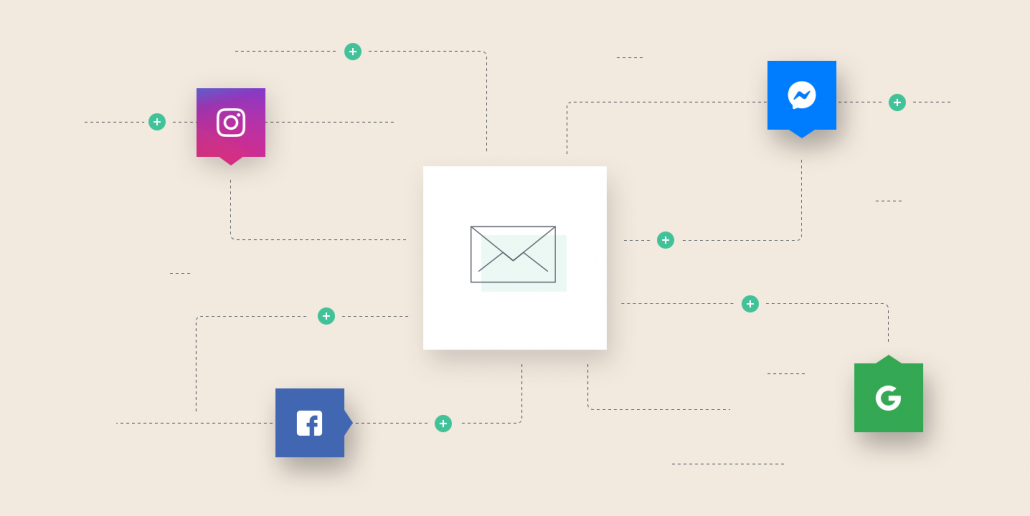 When email marketing and social media marketing are separate, it prevents either from building off of each other. By combining both together, a company can increase efficiency and effectiveness for both branches. We're here to give you five different ways you can combine these branches together so that you can see more success within your company.
Encourage People on Social Media to Sign Up For Emails
Take advantage of your current social media following and invite people to sign up for email newsletters. People who follow your business on social media show that they are interested in your business and its products, so why not extend an offer to join your newsletter? You can mention what the newsletters entail and the benefits of signing up.
If people feel that they gain something from signing up, they will do it. You can mention deals or sales that the email newsletter provides. The offer to save money will draw in more people willing to sign up for it. You can also have a social media contest to bring in more subscribers Offer people incentives and it will increase the odds of them signing up for the newsletter.
Collect Email Addresses Through Social Media
Many people include their email addresses on their social media accounts. With this in mind, you can make joining your email newsletter easier by doing it through their social media. People like convenience, so the easier you make signing up for them, the more likely they are to do it. Signing up through social media provides this convenience.
Facebook and Twitter make it easy to set up. Twitter provides a way for people to quickly join your newsletter while staying on the app. Facebook provides a call to action button which allows people to sign up for newsletters by clicking a button on your Facebook page.
User-Generated Content
User-generated content allows you to make customers happy while getting free advertisement from them. When people create content, they want others to recognize their hard work. Your company can use social media and emails to share content created by your customers that relates to your business. This spreads your business to others while showing customers appreciation.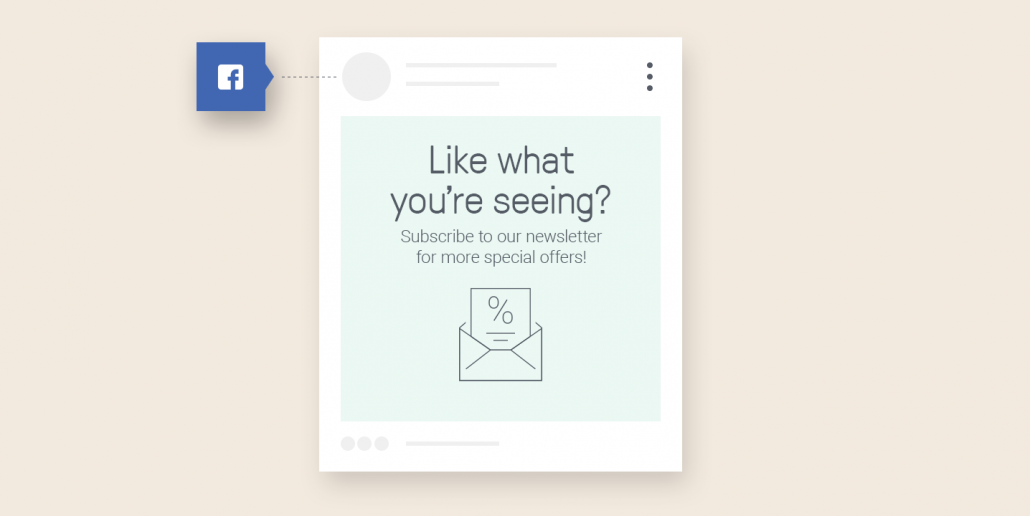 Make sure that you get permission before you use customer content in newsletters. Some people may be shy to share something they wrote and others may want to remain anonymous. With social media, you can easily share content with the "share" button. This will show that you pay attention to customers and they will appreciate you sharing their content with others.
Retarget Ads on Facebook
Retarget ads refer to using a website, email, or other medium to advertise your business. After a person views it, they can be exposed to it again on social media or other networks. In short, you can use your most effective email newsletter subjects as posts on Facebook. By retargeting this content to the other group, you can draw in more customers.
Take it a step further by testing different subject lines, subjects, and images to see which ones work the best. You need to test out different approaches and track the statistics to see which ones will work the best. Use the most successful ones on your social media pages and any successful social media posts in your email campaigns.
Create Private Facebook Groups
You can create a private Facebook Group that people can access when they sign up for your email newsletters. People like to be part of different groups and to have access to more information, so providing a private Facebook Group draws in those types of people. However, you can't just create the group and expect people to join: you need an incentive.
You can mention that people get access to special deals and discounts through the private group. They could also be entered into a contest to win something from your company. Adding simple little incentives like these draws in more people, because people love free things and saving money.
Conclusion
Bringing your social media and email marketing together can lead to various benefits for your company. By cross-promoting and providing people multiple ways to gain information about your company, you also provide further advertisement for your company. People go on their emails and social media accounts constantly, so this brings in more traffic and views.
Keep working to bring these two markets together. While these five steps will help you work towards that goal, always look for other ways to bring them together. Social media and email marketing both remain effective ways to draw in more customers. Continue to use them, to build them up, and to have them work together to have more success within your business.
Author : Evaldas Mockus
Evaldas Mockus is an Experienced Search Engine Optimization (SEO) Specialist with a demonstrated history of working in the information technology and Saas companies. Currently, he is associated with Omnisend, an e-commerce marketing automation platform built for growing e-commerce businesses. Follow him on LinkedIn.
Start your free, no-risk, 4 week trial!